THE LEARNING JOURNEY IDEA
LEARN WITH THE BEST
TAKE CHANGE WORK INTO YOUR OWN HANDS!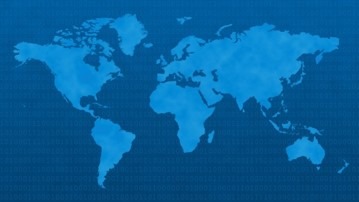 BENEFIT FROM BEST PRACTICES
Practical knowledge at first hand

Recognised as management practices worldwide

Achieving outstanding results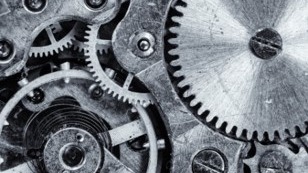 ADAPT INSTEAD OF DESIGN
Focus on implementation

Rapid implementation successes

Low resistance to change work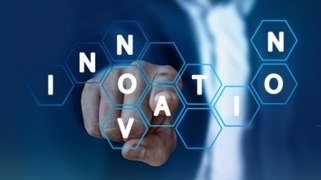 IMPROVE SUSTAINABLY
Staff/management are motivated/qualified for their own change work

Knowledge is transferred into the company

High acceptance through know-how transfer from user to user
COURSE OF THE LEARNING JOURNEY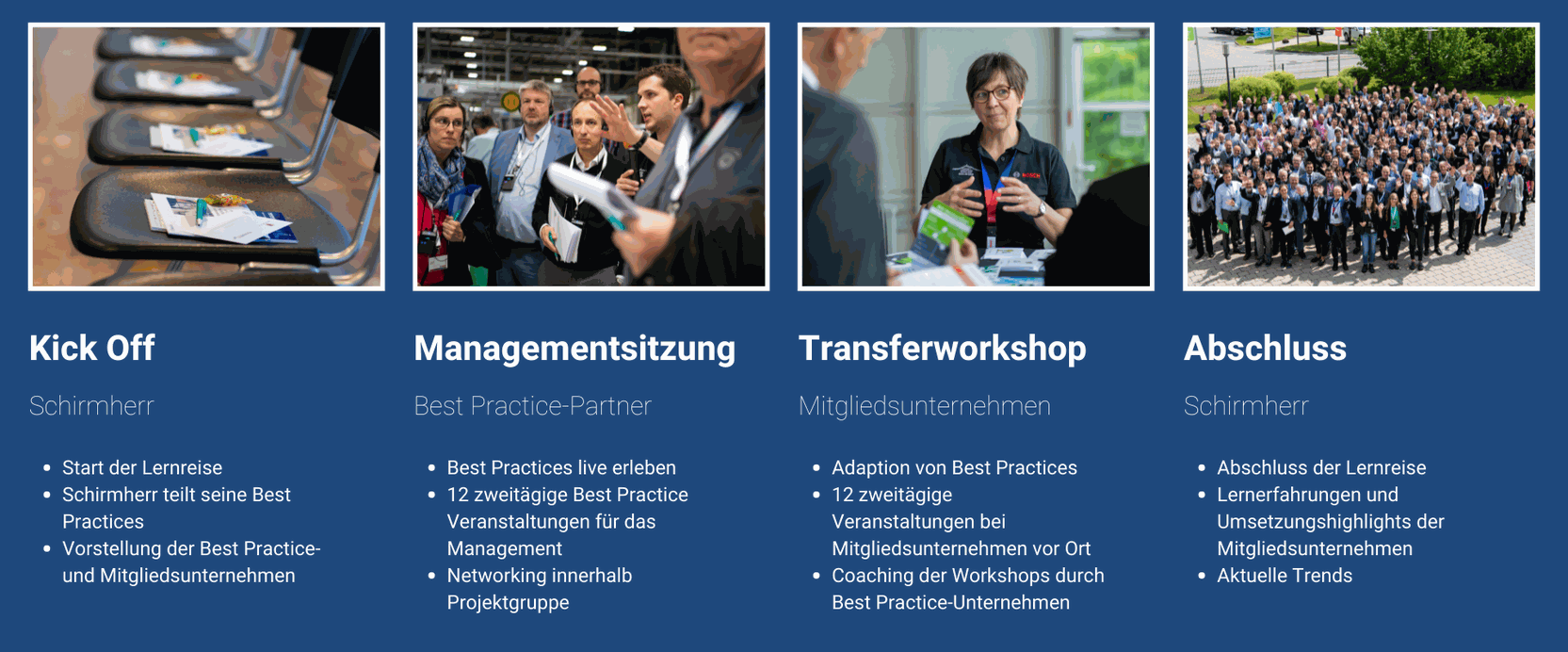 PATRON
Patron and Best Practice Partner: Determining the topics and participants

Looking beyond the horizon
BEST-PRACTICE COMPANIES
Host two-day management meetings each year

Show best practice solutions, methods and tools

Each coach a two-day transfer workshop at a member company
MEMBER COMPANIES
Participate in the management meetings and transfer workshops

Host a two-day in-house transfer workshop

Use the best practices presented for the optimisation of their specific areas
Macils management centrum gmbh
Acquires, organises and facilitates the learning journey

Has 20 years of experience in production management

Uses the benchmarking and best practice network of the macils management agency FACTORY OF THE FUTURE - LEAN, GREEN, DIGITAL
"Learning from the best" - under this motto, Robert Bosch GmbH and the Fraunhofer IPA are taking a look beyond their own backyard to get to the bottom of the "factory of the future".
The learning journey starts in summer 2021. Sign up now!
INDUSTRY 4.0 LIVE
For the new edition of our learning journey "Industry 4.0 live", Robert Bosch GmbH and Fraunhofer IPA will also accompany us as patrons on the journey into the digital age of production.
The learning journey runs with over 30 participating companies. You can follow selected events in the live stream TRANSFORMATION LIVE
... under the patronage of Daimler AG
How will we work in the future? Be curious about the future! Daimler AG is initiating a learning journey into the working world of the future.
And you can still join us in the live stream!